Custom
Our Commitment to Excellence
Sierra Craftsman has a commitment to provide the highest quality products and services to our esteemed clients. We go out of our way to use sustainable building products, including FSC-certified lumber whenever possible. We specialize in the use of recycled, reconstituted, and reclaimed materials.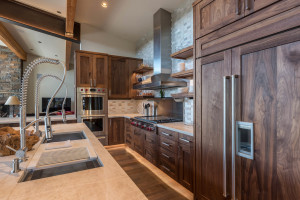 We operate out of a state-of-the-art shop that allows us to apply modern technology and computer-aided design to hand-crafted techniques, delivering a beautiful finished product. Sierra Craftsman has a full-service finishing department.
Handmade custom-built custom cabinets
Handmade custom furniture
Full service design
Delivery and installation
Full service custom interior trim packages
Integration of all products and services
We use only the highest quality materials and building methods. All work is done by local, skilled craftsman.
All materials are formaldehyde-free! Domestic products used for construction of our products.
Sierra Craftsman does not use any particle boards or melamine unless specifically requested.
Modular
We now offer American-made modular cabinets from Bridgewood & Signature. We're proud dealers serving the Reno/Tahoe area and we have a showroom to browse samples.
___________________________________________

Bridgewood Cabinetry provides an ideal combination of beautiful and durable cabinets at an excellent value. Here are some links to the product pages for Bridgewood Cabinetry.
Door Styles    |     Stains    |     Paints    |     Inspiration
___________________________________________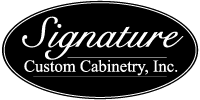 Signature Custom Cabinetry is a premium product with excellent design flexibility and customization options. Here are some links to the product pages for Signature Custom Cabinetry.
Doors    |     Inspiration    |     Organization
___________________________________________